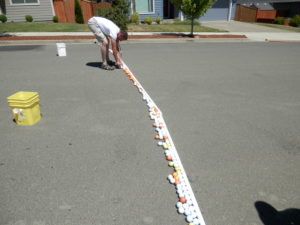 Our thanks to the Vortex, Timmreck & McNicol Jewelers, Inner Oasis, Mac Sports, Mes Amies, Dr Adam Francois, Incahoots, Janet Gahr, and David Barton for donating the prizes for the first ever Get the Ball Rolling fundraiser!
Thanks to Builder's First Source for the use of materials to create the course and to ShopLocal Magazine for continuing to help us raise awareness of the growing Mac Band program.
Thanks also go to Umpqua Bank for providing the Ice Cream and to the MHS Jazz Band for providing the music.