Welcome Band Parents!
Congratulations! If your child is a part of the McMinnville High School Band Program (Winds, Percussion, and Color Guard – collectively referred to as the Mac Band), that means that you are now a part of the McMinnville Band Parent Organization. We're glad you're here!
"I believe that every student should have the right and privilege to be a part of a quality band program that demands a high level of excellence in a safe and fun environment. I believe in stretching students in order to reach new levels of ability. The band program should be a representative for the school and community that it serves, through the demonstration of school spirit, outstanding performance, and
quality citizenship."
~ David Barton, MAC Bands – Director
McMinnville Band Parent Organization (MBPO)
The MBPO is a dynamic group of parents who support the Mac Band in a variety of ways. We hope this guide will help you feel more comfortable with your first marching, jazz, concert, and winter arts seasons, and also give you some "insider"
information to help you through the upcoming year.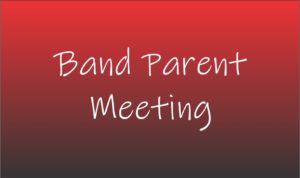 Band Parent meetings are held on the 2nd Tuesday of each month at 6:15 p.m. Some meetings are just for Band Parent Board business and others are for all Band Parents. Don't worry, we'll let you know which is which. We usually meet in the Band Room or Library at MHS. You will always walk away with information your kids forgot to tell you or you may even be the first to find out information on what's to come. Everyone is welcome at all meetings!
Staying Connected
Join us at our monthly band parent meetings.
Visit the Mac Band Calendar to see what's happening now and what's coming up.
The MBPO sends out a weekly email with updated information, current schedules, activities, and other interesting items. Please make sure we have your email address!  Click here to sign-up using the form on the right.
Join Us on Facebook.
This Facebook group is for Mac Band members only and their parents. This is a place where parents and students can post photos, videos and info. This page is a closed page meaning the public can not see its content unless they ask to join and an admin accepts their request.
This group is a Public Facebook group we created so we could reach out to the community, share about the band, and also thank our donors. Anyone can join this group.
There are also student run Instagram pages. They post info about practices, etc. Check in with your kids to find out how to get access.
For important reminders and last minute updates, sign up for the high school band text list. Simply text @M4CB4ND to 81010. These messages come directly from Mr. Barton.
Questions? Send an email to mbpo40@gmail.com
Money, Money, Money
While the band is a curricular program at McMinnville High School, school funding does not cover all the expenses of operating the program. This usually comes as a surprise to "rookie" parents. Fundraising and fees help to pay for everything from caring for the uniforms to paying for guest instructors, arrangers, drill writers, bus transportation, competition entry fees, equipment and large instrument  maintenance, etc.
Take a look at What it Costs to Put on a Marching Show.
There are multiple fundraising opportunities throughout the marching and concert seasons that your child and you can participate in. A few examples would be:
Community Events
Concession Booths
Sending donation letters to family and friends
Concerts
March-a-Thon
Swingin' on a Star
Various Sales
Bottle and Can Drives
Financial Assistance
The MBPO believes that every student should be able to be a part of the Mac Band and offers grants to families who are not able to afford the fees required. Please download the Financial Assistance Request Form and turn it in to Mr. Barton.
Parent Involvement = A Successful Band Program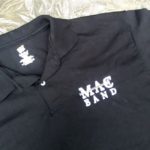 There are many opportunities throughout the year to help out the band. Chaperoning, moving equipment, providing meals, building props, fitting & sewing uniforms, raising money, setting up tents, and much more. Please consider sharing your skills and talent and join in whenever you can.
The McMinnville Band Parent Organization (MBPO) is a vital and essential element of the band program and a catalyst for success. It would be nearly impossible and unfair for a single band director to be able to accomplish all of the tasks that are expedient to the building and maintenance of a quality band program. Parents are encouraged to fill specific responsibilities within the organization and are invited to participate in the events of the band program.
Many hands make light work and there is always something you can do to help the Band.
5 Ways to Show Your Support
1. Give your child support and encouragement for being in the band.
2. When picking up your student from band activities, come early, get out of your car, watch the band, and get to know the other parents.
3. Attend football games and competitions to show your support and cheer on the band.
4. Volunteer and help with fundraising
5. Come to the band parent meetings
Be sure to check out the Join Us page to find out more about all the opportunities available to your kids.